Choosing 100% natural for your baby is a healthy choice
Sprouted Ragi Porridge: Baby Food Recipe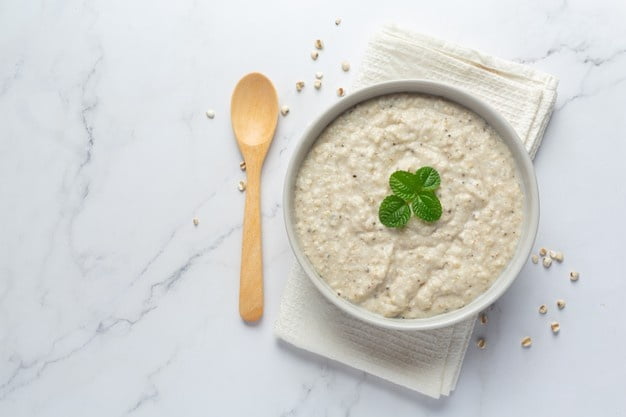 Embark on a flavorful journey with our latest blog post centred around the nutritious Sprouted Ragi Porridge Recipe. Delve into the health benefits of sprouted ragi as we share a simple yet delicious porridge creation. Learn how to seamlessly integrate this nutrient-rich ingredient into your daily routine, adding a burst of flavour to your breakfast. Join us in embracing the wholesome goodness of sprouted ragi porridge and elevate your mornings with a delightful blend of health and taste!
What Is Sprouted Ragi?
Sprouted ragi, also known as finger millet, is a grain that's been catching the spotlight due to its incredible health perks. It's a dietary staple in many South Asian regions, cherished for its abundant fibre content that does wonders for the digestive system. The magic happens when ragi seeds are given a water soak, encouraging germination. This sprouting process not only boosts nutrient levels but also makes the grain easier to digest. It contains large amounts of proteins, iron, and calcium. Ragi is also called finger millet or nachni. India is a leading producer of ragi in the world. This whole grain contains important amino acids like phenylalanine, methionine, isoleucine, and leucine. Ragi can be grown during the summer even when it's extremely dry.
Sprouted Ragi Porridge
Easily digestible and nutritional, finger millet/ragi is easy to cook. Millet is the first nutrient-rich grain recommended for babies. For babies below 7 months, only the milk is extracted from this millet and porridge is made. After completing 7 months, whole ragi porridge can be given using whole ragi flour or sprouted ragi flour for more nutritious porridge. In our family, we give this sprouted ragi porridge till the baby turns one.
A wholesome diet is key to a baby's healthy growth and development. By setting your baby on a healthy eating path, you will ensure they follow a healthy lifestyle as they grow. Incorporate ragi into your child's diet as it is a super-food with many benefits. Ragi is one of the healthiest grains that you should feed your child.
Nutritional Benefits of Sprouted ragi Porridge for babies
Ragi contains calcium, potassium, iron, protein, and fibre. A common question parents have is whether ragi is good for babies. Ragi is good for babies. As early as six months of age, babies can benefit from a diet rich in ragi, which contains essential nutrients. The following are some of the health benefits your child can derive from this super cereal:
Ragi contains a high amount of calcium, so it is beneficial for the bones of young children. By reducing the risk of fractures and eliminating calcium supplements. It reduces the need for bone-building supplements. In addition to this, ragi help the body produce more blood.
1. Fibre aids digestion and contributes to feeling full in babies
Ragi has a lot of dietary fibre, which can result in quicker digestion and a longer period of feeling full. As ragi are high in amino acids, they remove excess fat around the liver as well as reduce cholesterol levels in a child's body, reducing obesity.
2. Natural source of iron
Children can benefit from the natural iron present in ragi by preventing anaemia. Sprouting Ragi contains Vitamin C, which is responsible for improving iron absorption. Because of its high nutritional content, Ragi defends babies against malnutrition.
3. Relaxes the body and mind
There are significant amounts of antioxidants in ragi, and its consumption helps alleviate many health problems, including insomnia, anxiety, and headaches in children. Ragi provides comprehensive nutrition for the body.
4. Boosts skin and hair health
You can help promote your baby's healthy skin and hair by providing him with methionine. Ragi is a powerful antioxidant that helps keep the skin and hair healthy. 
Sprouted Ragi Porridge Recipe
Putting together the porridge requires only 11 minutes in total. There are very few ingredients, so getting the ingredients only takes a minute. Making this baby food takes little time and can be done in less time.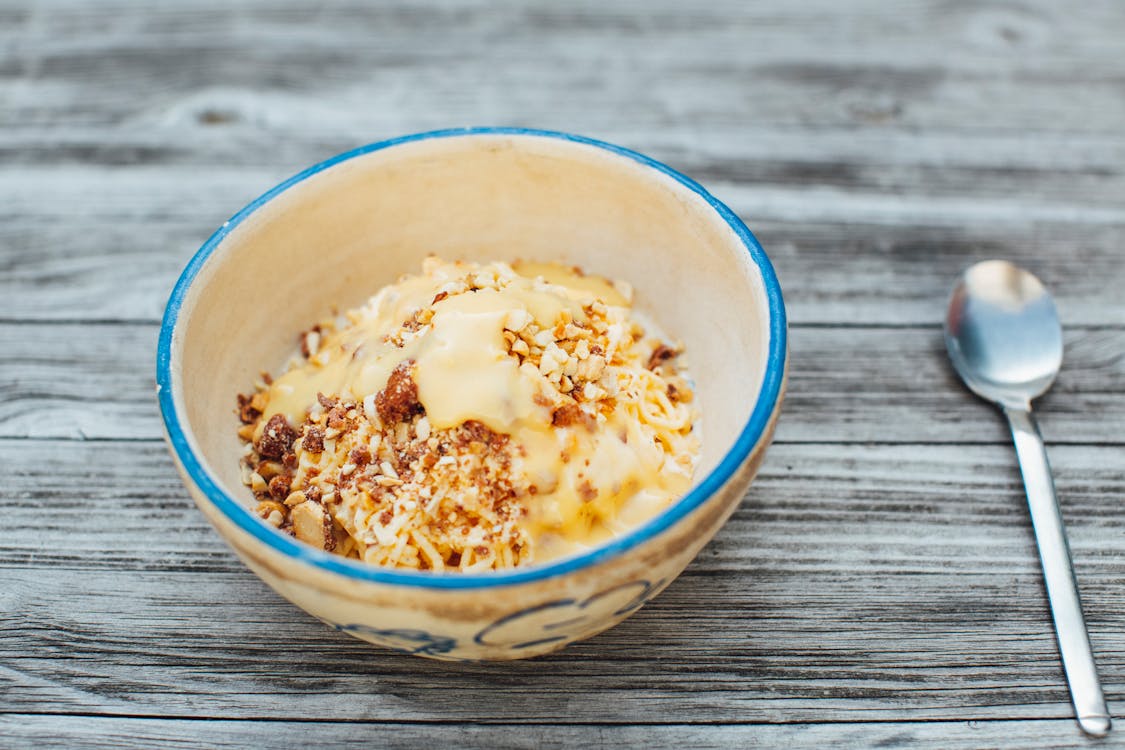 Ingredients
Sprouted ragi powder – 2 tablespoons

Half a cup of water.

Half a tablespoon of ghee
Instructions
Put 2 tablespoons (levelled) of sprouted ragi powder in a pan. 

Pour in 12 cups of water.

Whip or stir until smooth, without lumps.

Using a low-medium flame, cook the food.

When the colour changes from pale to dark after 2 minutes, add a little ghee and continue stirring. 

Ten minutes is the maximum amount of time you should cook it. Be careful not to let it thicken too much. Shut off when it has thickened only slightly (not too much).
Preparing sprouted Ragi Porridge for babies: Tips and Tricks
Feed this porridge as soon as possible because it thickens over time. Once the food has warmed, transfer it

into a feeding bowl and feed it

.

Stir well and turn on the stove to prevent lumps.

Stir continuously for the entire cooking time of 10 minutes.

The mixture is left unsweetened for 1-year-olds, you can add sugar or filtered cane jaggery or palm syrup (jaggery) after the child is 1 year

old

. 

Cook for 3 more minutes or until slightly thickened after adding it at the 7th minute.

Over time, this porridge will thicken, so feed it as soon as possible.

Mix well, then preheat the stove so you don't get lumps.

For the entire cooking time of 10 minutes, keep stirring.

In case you don't like the taste of the honey, you can add sweeteners like cane sugar or filtered cane jaggery or palm jaggery. It should be added at the 7th minute and cooked for 3 more minutes or until slightly thickened.
Conclusion
When consumed regularly, ragi kanji, ragi malt, or ragi porridge is nourishing and provides a good amount of nutrients. They strengthen bones and teeth and improve overall health. Ragi Porridge is one of the first baby foods recommended for babies. This food is easily digestible, and it contains a lot of nutrients that help the child grow and develop all around. For babies, it is a quick and easy meal that can be made in a fraction of the time. It is an important component of a balanced diet for babies. Feeding a child is a difficult task but it has to be done. Make the process simple by choosing a quality and healthy food for your baby, such as sprouted ragi. Ensure your baby is eating healthily by experimenting with a variety of foods.
Calcium, potassium, iron, protein, and fibre are found in ragi. Ragi contains a lot of dietary fibre, which can make digestion faster and keep a person full for a longer time. Since ragi have a high level of amino acids, it help to reduce fat around the liver and cholesterol levels in a child's body, helping to prevent obesity. In addition to its high antioxidant content, ragi is believed to alleviate several health problems, such as sleeplessness, anxiety, and headaches in children. This is because ragi essentially take care of the body's nutritional needs. The best-sprouted ragi powder can be found at Yummy Valley. The origins of the ingredients are transparent with Yummy Valley.  
Click here if you want to learn more about the nutritional benefits and recipes of millet mix.