Choosing 100% natural for your baby is a healthy choice
Young, creative, and made for you: Made for you by a young, creative team
Choosing healthy food for adults is so easy- from Natural to Vegan and Organic – we have many options. The options are few for our little ones. Parents are forced to choose from a handful of large brands.

Sehla Mohammed, a mother and director of Nippon Toyota and Autobahn Trucking, faced the same difficulty while picking the right kind of healthy food for her little ones. That's when she decided to start a children's food brand with a mission to make healthy food fun and accessible to all families
Welcome to Happy Parenting
It's not just about kid's food at Yummy Valley. It's about parenting as a holistic experience. Our goal is to build a community of parents who support each other and help each other grow as parents.

Our Learning Valley forum and blog are dedicated to making parenting easier. The platform also offers access to many expert doctors to answer any questions our members may have.
A healthy life has to start from the beginning.
Please don't wait till kids grow up to get them living healthier.
Yummy Valley's products ensure that your kids start eating healthy at the right time – the beginning.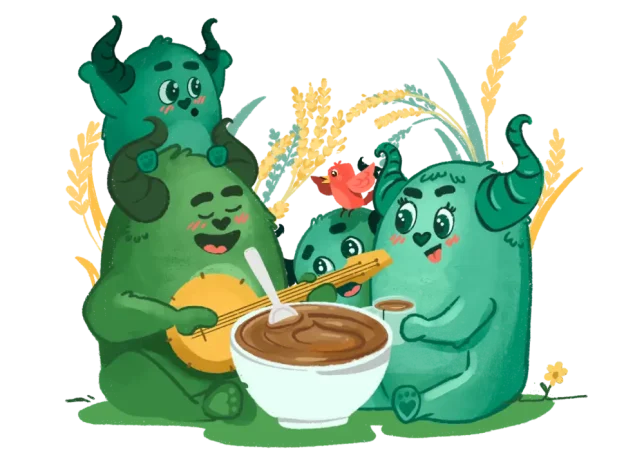 At Yummy Valley, we believe you shouldn't have to make compromises when it comes to your child's nutrition. No shortcuts, no funny business. Just pure, wholesome goodness.
Trust Yummy Valley to deliver the best for your little one. Because when it comes to your child's nutrition, we've got your back, front, and everything in between!
Pick Yummy Valley and embark on a mouthwatering journey to a healthy happily ever after. We're here to create a nourishing experience that will delight both you and your little one. 
Let's make mealtime a moment of joy and satisfaction together!
😋 All Natural 📦 Free Delivery All Over India 🛒 Available On Amazon, Flipkart & JioMart 📌 Buy From Our Website & Get Special Offer