/ 4 Banana Recipes My Kid Loves
4 Banana Recipes My Kid Loves
Banana recipes my kid loves
Bananas are always a kid-friendly fruit that can be incorporated in cakes, muffins, ice creams, and desserts to make it nutritionally better as well as tastier. Kids love to eat and taste new dishes. My Child loves it when I prepare bananas in a variety of textures, tastes, and flavors. There are several health benefits of bananas. I often prepare healthy banana recipes for my little one. Bananas are rich in Vitamin A, iron, calcium, magnesium, and potassium. Apart from that, they are rich sources of Vitamins C, B6, and E. This nutritious fruit is beneficial for our kids too in many ways. It regulates bowel movement Promotes healthy digestion. Bananas help your babies in proper digestion – thanks to the presence of nutrients and pectin in them. 
The intake of a banana supplement promotes bone growth as well as development in your little ones. Banana intake promotes the healthy functioning of your heart. My kids likely choose the food with the highest salt, fat, and sugar. But, as a caring mom, I try to give my kids a choice of healthy banana recipes and soft carrots for example.
I often prepare a variety of delicious and easy banana recipes for my children. There is no dearth of recipes that can make the mealtime fun and are kid-friendly. An adult-friendly spin in the banana recipes can make them more appropriate for your older children. Any recipe becomes an arsenal of health benefits when banana is added to it. It helps in healthy weight gain and better concentration in kids. Some kid-friendly banana recipes that I prepare for my kids are as follows:
Banana Yoghurt Muffins
Ingredients
1 cup Rolled oats
¼ cup Honey
2 cups Wholemeal Flour  
2 Eggs
¾ cup Greek/ Natural low-fat yogurt
2 Mashed Ripe bananas
¼ cup Olive oil
1tsp ground Cinnamon
½ Tsp Soda bicarb
2 tbsp Chia seeds (optional)
½ Tsp Vanilla essence
Muffin tins to be greased with olive oil/butter
Method
Combine all the dry ingredients in a big bowl and then stir it well. Mix honey, yogurt, vanilla, eggs, and olive oil in a smaller bowl. After that, mix it with the dry ingredients given above and stir well. Mix thoroughly after adding the mashed bananas to it. Use butter or olive oil to grease the muffin tray using. Put spoonsful of this mixture in the greased tray. Then, allow the mixture to cook in a preheated oven for around 20 to 30 minutes. I usually insert a skewer gently to test if they are fully cooked. Then, I allow it to cool before serving it to my kids. These muffins are nutritious and perfect for my little ones and they often carry them to school.
Banana Ice cream and Peanut Butter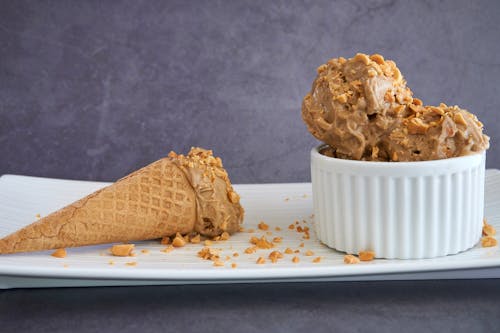 Ingredients
Peanut butter
Ripe bananas
Grated dark chocolate
Milk or yogurt
Nuts (optional)
First, I slice the bananas into 3cm chunks. After that, I line a baking tray with baking paper. Then I place the bananas on it. Freeze it for at least 4 hours. Put the peanut butter and frozen bananas in a blender. Blend on high speed after adding a little yogurt or milk. Place the blended mixture in the freezer. I also add some grated dark chocolate to make the dish taste better. My kids love it when I add nuts to it as it enhances the taste.
Banana Bread (Freezable)
Ingredients
½ cup Desiccated coconut
1.5 cups whole oats –
3 ripe and peeled Bananas
2 Eggs
½ cup Maple syrup
1 tsp baking soda
Chocolate chips and Sunflower seeds
Method
Take a slice tray and then line it neatly with baking paper. Blend the banana, baking powder, eggs, and maple syrup in a food processor until the mixture becomes smooth. Pour the mixture on the prepared tray. I often top the dish with sunflower seeds or choc chips. Bake this mixture in a preheated oven for almost 25 minutes. Slice them after allowing them to cool for 10 minutes.
Chocolate Quick Bread and Banana Nuts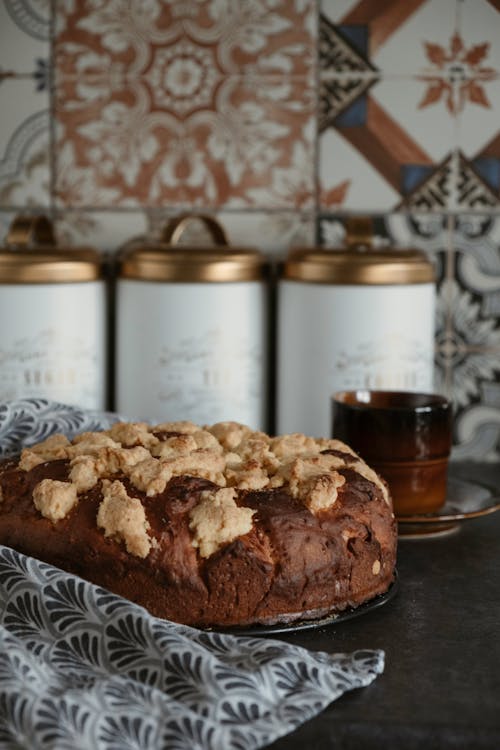 Ingredients
1 ½ teaspoon baking powder
1 ½ cups whole wheat flour
¼ teaspoon Nutmeg
1 cup all-purpose flour
1 teaspoon Cinnamon
1 cup Buttermilk
2 cups diced Bananas
½ cup Chocolate chips
1 tsp Vanilla extract
¼ teaspoon Salt
two-third cup Sugar
2 tbsp Melted Butter
2 tbsp Canola oil
2 Eggs
½ cup Walnuts Chopped roasted
Whisk salt, baking soda, whole-wheat flour, nutmeg, cinnamon, and all-purpose flour in a large bowl. Whisk buttermilk, vanilla essence, butter, oil, eggs, and brown sugar in another bowl. Combine dry ingredients with the buttermilk mixture. Add bananas, walnuts, and choc chips and combine them well. Sprinkle walnut on top after pouring the batter on the loaf tin. Bake it in a preheated oven at around 400 degrees. I also use a toothpick to make sure the bread is properly baked. Allow the dish to cool for 30 minutes. A tasty and healthy chocolate banana bread for kids is now ready.
Banana recipes for children are nutrition-packed food. This can be given to your kids very easily. The delicious banana recipes are sure to bring a smile to your fussy kid's face. The fantastic fruit of banana is adored by little kids and a variety of snacks as well as desserts can be made out of it. Feeding your toddler can be a tricky task. I try a variety of delicious toddler banana recipes. My kids love to explore the textures and tastes of new food! 
You can introduce a banana when your baby is at least 6 months old. I began with banana puree and mashed ripe banana and avoided unripe bananas as they may cause constipation in babies. Unripe bananas are not easily digestible. Banana is a great source of energy, vitamins, a variety of minerals, and antioxidants. Banana puree or mashed banana makes the best first food for babies. It is less allergenic, soft in nature, easily digestible, and sweet.
If you're looking for more healthy recipes your toddler will love, click here!