/ Vegetable Dosa Recipe for Babies & Toddlers
Vegetable Dosa Recipe for Babies & Toddlers
Dosa Recipes for Babies & Toddlers Using Vegetables
You can make a soft, healthy, colourful, nutrient-rich dosa made with vegetables for your baby or toddler. Making mashed potatoes for your child is a great way to include vegetables in their diet and provide them with a healthy meal. Your picky toddler will not refuse this vegetable dosa when served with curd, dal, or mildly spiced sambar.
When it comes to feeding your kids some protein-rich diet, dosas are the best. This breakfast is a staple of South India and is filled with rice and lentils. The Indian subcontinent is awash with it these days since it is a delicious food option. The bite-size snack can be a complete meal or a snack item for your child. In these modern times, instant dosa batter is widely available. If you decide to make your batter, you'll avoid the problem of the high rice content in the market product.
Vegetable Dosa Recipe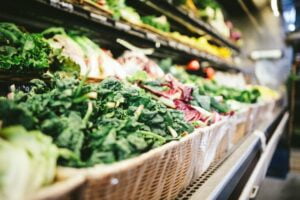 Once babies have been introduced to each vegetable separately, and this steamed dosa, this vegetable dosa can be given to them as an appetizer. You can make a filling breakfast or dinner in minutes when you have Idli dosa batter on hand. If you require help making Idli dosa batter, please read the post on making Idli dosa using a grinder or mixer. Here are the instructions on making this vegetarian dosa for babies.
Ingredients
Idli Dosa Batter – 3 cups
Chopped vegetables – 3/4 cup
Cumin seeds – 1/4 tsp
To steam the vegetables, add water as needed
Make your homemade ghee for making dosas
carrot, beetroot & potato
Instructions
You can use a Mixie or grinder to make the batter. Prepare it ahead of time.
In running water, wash carrots, beetroots, and potatoes well. It would be best to peel potatoes, carrots, and beets with a peeler. Cube the carrots and potatoes into equal portions.
In a steamer, steam the cubes of chopped vegetables for 15 minutes.
In addition, you can steam the vegetables with an Idli steamer plate with a cup of water or pressure cook them with a cup of water for three whistles. Puree the vegetables once they have been steamed.
Combine the blended vegetables with the cumin seeds and add them to the dosa batter. Well, mix and set aside.
Dosa Tawa should be heated. Pour batter onto it once it has become hot. Keep the flame in a medium setting. 
Form a small circle with the batter. Sprinkle the ghee over the top. 
Let it cook for three minutes under a lid. Please take out the dosa from the stove once it's cooked. Make the remaining batter in the same way.
Notes :
You can make this vegetable dosa soft by following the above method. Add vegetable juice instead of puree if you want crispy dosas.
As an alternative to puree, you can use mashed vegetables.
If the dosas are made with more vegetable puree and less Dosa batter, they will become sticky. Adding more batter and making dosas would be the solution in that case.
Make this dosa with red chili powder, grated coconut, and a pinch of red chili powder for older babies.
You should make sure the dosa is cooked well and soft. Slow cooking is recommended for this vegetable dosa, so you should keep the flame low.
Ensure easy digestion by mixing this vegetable dosa with warm water before giving and feeding to ensure that your baby won't choke.
Depending on your baby's preferences, you can add vegetables of your choice. Check to make sure your baby isn't allergic to veggies before introducing them.
Instead of buying store-bought ghee, homemade ghee is recommended for food for babies.
Consult your paediatrician first whenever you introduce a new food to your baby.
Steam Dosa: Vegetable Dosa Recipe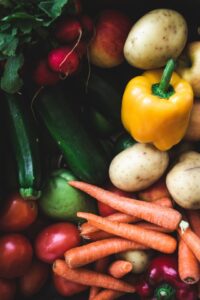 Babies can be fed steamed dosa as a good breakfast alongside Idlis or a healthy dinner with homemade ghee. Your baby will enjoy a wholesome meal that is quick to make and easy to prepare. This steamed dosa provides a lifesaver because I worry my baby will get bored if I feed her Idli every day. I would serve curd, dal, or mildly spiced sambar as an accompaniment to this steamed dosa. 
Upon being introduced to porridges, purees and steamed Idli, these steamed dosas can be given to babies eight months and older. For the first time, you feed a baby Idli or this steamed dosa, mix with warm water and feed, which will ensure easier digestion and avoid choking. The next step is to make this steamed dosa for babies.
Steamed Dosa: Healthy and healthy steamed dosa for babies, apt for breakfast/dinner.
Ingredients
Idli Dosa Batter – 1 ladle
Homemade ghee – 1/4 tsp
Instructions
Idli dosa batter can be prepared using a Mixie or grinder. Prepare it ahead of time.
Method
A dosa pan should be heated. Add a few spoons of batter and wait until they are hot. Maintain a moderate flame. 
Create a small circle with a bit of batter. Drizzle with ghee.
Cook for another three minutes, covered with a lid. Remove the dosa from the Tawa once it is cooked.
Notes :
Dosa has to be well cooked and soft before serving.
It is best to mix this steamed dosa with warm water before feeding your baby for the first time, so digestion is more effortless and choking is avoided.
It is recommended to use homemade ghee instead of store-bought for baby's food.
Extra Tips for Making the Best Vegetable Dosa Recipe for Kids!
You can make crispy, non-sticky dosas by rubbing a piece of onion on the pan before you pour the batter. Make sure you do this after every dosa you make on the pan. That way, the next one will come out non-sticky and crispy.
You can make uttapams with any of these batter combinations. After you pour the batter on the tawa, sprinkle finely chopped onions, tomatoes, green chillies, and coriander leaves over the dosa. Now carefully flip the dosa over and cook it on the other side.
Make these dosas healthier for your kids by adding nuts powder, seeds powder, grated veggies, or even soya bean flour.
Mix any or all of the flours into a smooth batter and cook the dosa the same way.
Include an egg in the dosa for extra nutrition points.
Health Benefits of Vegetable Dosa Recipe
Since dosas are rich in carbohydrates, they provide a stable energy source for the child.
Besides protein, as dal is used in dosas, a good source of protein aids in developing muscles and bones.
Besides iron and calcium, dosas contain plenty of vitamins and minerals. Vitamins and minerals promote your child's overall health.
Buying Guide: Vegetable Dosa Recipe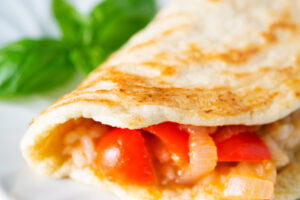 We urge you not to purchase ready-made batter from the market. Preservatives are added to these, making them harmful to your child. Make the batter yourself. Our dosa baby food recipe is entirely homemade to ensure it delivers only the best for your child!
If you add idli rice to the batter, the batter ferments appropriately. You can also choose raw rice or parboiled rice such as ponni rice or sona masuri.
You definitely should try homemade dosas for babies and toddlers, even though the batter preparation is a labour of love. Dosas are also easily digestible and healthy to be included in their regular diet. Try out these vegetable dosa recipes and let us know what you think.
Baby food of the highest quality is available at Yummy Valley.