/ Feeding Babies: How To Make It Easy
Feeding Babies: How To Make It Easy
Feeding Babies
Solid food is an exciting time for new parents, but most know it's not without stress. The biggest question you may be wondering by the time your baby hits the six-month mark is what to feed and when. We know there is a flurry of information available to you. Below is a breakdown of what new parents ask when they start solids or feeding babies so they can feel prepared to feed their children.
By feeding your baby food similar to what you eat now, you will introduce them to the food you eat. Keep in mind, though, that it's still important to remember that salt, sugar, and spices aren't allowed for your baby. Feeding babies take a lot of time and effort. You need to pay close attention to things.
Be vigilant about any algs. You should adjust quantities and ingredients according to your baby's preferences. This will make mealtime easier for you and your newborn.
Do not force your baby to try new foods when you introduce them. Simply leave them in front of him/her instead. Thus, the process of trying new foods will be more natural, pique their interest and make the experience more enjoyable.
Set them up each with a sippy cup, spoon, fork, and bowl. As well as helping to instill good table manners, this will make them feel like they deserve a place at the dinner table. Feeding babies can be a fun experience.
Although you must still feed them breast milk or formula at this point, the amount and frequency of feeding will drastically decrease. Make sure a baby food chart is balanced between breast milk and solid food for 10 months.
Tips For Feeding Babies
Here are pretty simple baby-feeding strategies that are working in our house:
Start The Day With Real Food.
For toddlers, breakfast is one of the easiest meals of the day because it requires little "cooking". Organic yogurt with low sugar, whole grain bread with peanut butter, homemade oatmeal, fruit, and eggs are popular options.
Make Foods Easy To Eat. 
At age one, my child loves food he can hold and feed himself: whole green beans steamed from frozen, red pepper strips, roasted carrots, bananas cut into strips, pieces of whole grain bread, etc.
Make Dinners The Whole Family Can Enjoy. 
This is our biggest advice for feeding kids. Make food for the whole family, not just for toddlers. 
Choose your favorite seasoning, and show how much you enjoy it. Right now, my child is more interested in what's on our plate than his. Feeding babies can be made easy by making them part of family dinner.
To ensure that it isn't bland "kid food", we season his food according to our taste, and then taste and let him know how much we love it. The moment he sees us eating it and tries it, sophisticated adult food is almost a guarantee to hook him.
Prepare All-Natural Sweets. 
Treats that are naturally sweet and just sweet enough are a household favorite. Recent favorites have included frozen yogurt dots, where we prepare just the filling of our natural strawberry yogurt pie and freeze it into disks on parchment paper. 
After they're frozen, we peel them off and store them in a container in the freezer; my child really likes one at the end of a meal. Smoothies are a big favor. Smoothies are an excellent way for kids to get nutrients as long as they have a balanced flavor and aren't too sweet or bitter.
Eggs For The Win.
The only thing he loves is scrambled eggs if all else fails and he doesn't like what we're eating, which happens sometimes. When he doesn't feel like having a meal, we can whip them up.
Opt For Homemade Versions Of Kid Foods
One of my kid's favorite foods is fries of course. The homemade oven fries we make are made with hand cut potatoes and olive oil and cooked until crisp in a hot oven instead of a restaurant or frozen fries.
Add flair when in doubt. Added to this delicious vegan soup with cashews, it's the perfect vehicle for star toasts, a more whimsical take on a classic child's breakfast. A variety of fun-shaped foods can make any meal more exciting-and that applies to adults as well.
Be Patient & Keep The Faith. 
Children must be exposed to a new flavor at least seven times, often more. Rather than assuming that my child doesn't like a certain food type, we think that my child hasn't had enough exposure to it. We eat together as a family whenever possible, but if it doesn't work out one night, we try again the next day. We can make real, delicious food for our toddler and share it with him. He will enjoy it in the long run if we do. Then we won't have to worry about the small things.
Basic Feeding Tips
Now that your child has experienced eating with a spoon, hopefully, he or she will feel more comfortable. Allow them to nibble away with a larger spoon, slowly increasing the size of the spoon.
It is possible at this stage to introduce your baby to most fruits and vegetables. Make sure these are on your baby food chart every day for nine months. If you suffer from algs or you or your partner suffers from allergies and their families, you should consult with your pediatrician before designing your baby's 9 month food menu.
Keep the 3 Day Rule in mind when introducing new foods, tastes, or textures to your family. Streamlining your baby's food introduction will enable him or her to get accustomed to the new foods while also allowing you to test for allergic reactions.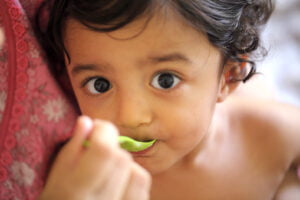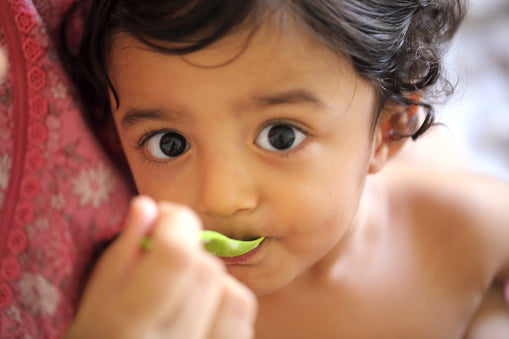 Safety Protocols: Feeding Babies
COVID-19 is a contagious viral infection that infects both the parents and the babies. To help prevent further transmission, follow the previously mentioned baby safety tips, along with the following guidelines before and after close contact.
Keep your hands clean periodically with a hand wash/hand soap and water or sanitizer.
A mask should always be worn on the face. You should always use tissues when you cough or sneeze.
Distancing yourself from others until you are fully recovered, even when you have mild symptoms.
If your child is old enough to understand instructions, you should inform yourself of the protocols and teach them as well. Although it can be overwhelming raising a child during the COVID-19 outbreak, it is not impossible! Be sure to follow medical advice from your healthcare provider. It is recommended to take a COVID-19 antibody test in conjunction with a COVID-19 diagnostic test to measure the level of antibodies fighting the virus.
Whether your baby is a newborn or a toddler of a year old, you grow with her. A lot of your baby's first year is filled with adventure and exploration, and their diet plays a major role in that. Hopefully, you will find our recommendations on baby food charts for Indian babies at every stage useful and incorporate them into your little one's diet.