/ Easy Baby Food Recipes that Dads Can Cook
Easy Baby Food Recipes that Dads Can Cook
Easy Baby Food Recipes 
Suppose moms leave their baby unattended at home due to working late or going out with friends. The biggest worry on a father's mind is, what should I do if my baby cries for food? 
Having no idea what to do when entering a kitchen can be frustrating. We've developed some really simple recipes to help dads learn to cook! 
These easy baby food recipes are very quick to make and can be made within 10 minutes. Cooking is accessible to all, so do it! More practice in the kitchen will make you more proficient!
 Sprouted Ragi & Almond Porridge: Easy Baby Food Recipes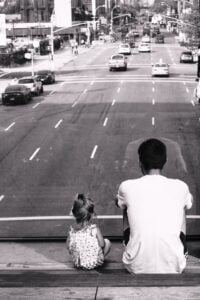 After the porridge mix is made, it only takes 5-6 minutes to cook it with milk or water to make a creamy yummy meal. You can buy organic baby food mixes made fresh for your baby here.
Ingredients
Ragi(finger millets):.
Wheat:
Green moong:
Almonds whole:
Jaggery/sugar of your choice for your child: 2 -3 tsp.
Milk 1/4 cup.
Ghee/clarified butter: 1 Tbsp.
Water: 1/2 cup.
Preparation
To ensure proper sprouting, Ragi, moong, and wheat should be thoroughly washed after cleaning; they should be kept closed in an airtight container for 2 to 3 days. Ragi, moong, and wheat are sprouted, then they are shade-dried. Once the nuts are dry roasted, they are ground into almond powder.
You can dry roast the ragi, moong, and wheat lightly until you can smell their roasted aroma if you have dried them completely.
Put the almonds in a grinder and grind them until powdered. After mixing the almond powder with the oats, sieve two or three times. A container tightly sealed with air will allow you to store powder for up to four and a half months.
Set two to three heaping tablespoons of ragi aside with 1/4 cup water in a small cup.
Stir continuously while adding the remaining cup of boiling water to the ragi mix to prevent lumps from forming.
You will need to stir continuously as the mixture gets thicker; add milk while continuously stirring, followed by jaggery; allow it to simmer for a few minutes.
On a low flame, cook the greens for about five minutes, then add ghee and heat to the desired temperature.
Pista or cashews could be used as toppings or garnishes in addition to dried grapes and almonds.
Onion Ragi Dosa: Easy Baby Food Recipes
The preparation of a dosa batter takes three to four minutes. Even though you can make ragi dosa crispy or soft, it becomes difficult to resist when we add crispy onions to the nourishing batter. 
This crispy ragi onion dosa is not only tasty but easy to make as well. No soaking or fermentation is needed to make them, as they can be made instantly.
Idlis, dosas, upma, and poha, normally made with rice, are served as breakfast here, so these are a nice change. We will make more dosas within two to three days for an evening snack using any leftover batter.
Here are the steps to accomplish it.
Ingredients:
1 cup ragi flour
1 cup semi-thick curd
1/2 cup rice flour
1-1/2 to 2 cups water
Two sprigs of fresh curry leaves
Salt to taste
2-3 green chilies
1/2 tablespoon oil + more to make the dosas
One big onion
One teaspoon mustard seeds
2 pinches of asafoetida
1/2 teaspoon cumin seeds
Method:
Combine the ragi flour and rice flour in a large mixing bowl. Season with salt to taste.
Blend in the curd. Mix well, taking care not to introduce lumps.
Bring the batter to a watery consistency by adding 1-1/2 to 2 cups of water. Combine well and ensure that there are no lumps.
Roughly chop the curry leaves and green chilies. Stir into the batter.
Thinly slice the onion. Mix it in as well.
Bring an inch of oil to a simmer in a small saucepan. When the mustard seeds begin to sputter, add them to the oil. Turn off the burner as soon as you have added the cumin seeds and asafoetida. Let them sit for a few seconds before draining them from the hot oil. After they have cooled, pour this tempering over the batter.
Make sure the batter is well mixed. It should have a runny consistency. Once the dosa pan is nice and hot, you can rest the batter.
Turn the flame down to medium once the hot dosa pan. You can pour a ladleful of the batter on the pan and then fill in the gaps with more batter. 
Dosa should be cooked on a medium flame until the bottom becomes crispy, 1-2 minutes. Carefully flip over the dosa to the other side after carefully loosening it. 
Next, cook on the other side for about a minute. On a serving plate, place the completed Ragi Onion Dosa. You may serve it instantly.
Banana Puree: Easy Baby Food Recipes
The banana is a very good source of potassium and calcium. Taking ripe bananas and freezing them overnight the night before is required to make this easy baby food recipe for the dads. You kid will feel full of energy all day long after eating this filling.
Easily puree or mash bananas for your baby if you have a banana. The taste of bananas, their less allergenic nature, and their creaminess make them the favourite first food for babies. Aside from being nutrient-rich, they also fill tummies for a long time, promoting healthy weight gain in babies.
Ingredients
One small banana
One tablespoon of Water/Formula Milk
Instructions
All ingredients should be ready before you begin. Trim the ends of the banana with a knife and peel it.
Place the banana pieces into a large bowl after cutting them into small circles. Fork or mashing the bananas should be enough to make sure they are well mashed.
You can also add water or formula milk. Blend until the mashed potatoes are creamy. You can mix the bananas and milk in a mixie/blender to achieve a fine puree.
Try To Keep It Simple.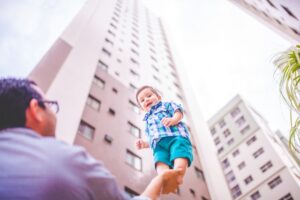 We hope these easy recipes will get you started sharing the load in the kitchen as parents. The effort is not enough, but it's a great way to begin building a great relationship with your child. My goal was to compile a list of healthy baby food recipes for Dads that you will enjoy and find something in it that will help you be more present and engaged with your little one. Most people think that using baby food recipes is something dads should do, but it is an integral part of being a father. The father is missing out if he does not act as a helper in cooking these recipes.
Buy a reliable health mix from Yummy Valley.