/ 3 Baby Food Recipes For New Dads
3 Baby Food Recipes For New Dads
Having just become a new father myself, I completely understand your frustration, especially with baby food recipes. You have a lot to learn and do, but your parents will always be there to help you. Wishing you success and enjoy this rare experience that every parent hopes to experience one day.
It is important to carefully choose what your baby eats first because it will set the foundation for what is to come. Knowing that your family is getting quality baby food if you make your own is reassuring. Here are a few tips and tricks I have used that have worked well for me over the years.
When it comes to babies, you can't feed them pizza. Little ones can't survive on anything but love and sunshine; some stupid parents have even tried it. This is why new dads may have a hard time understanding the topic. You do not need to worry, however. I'll give you a short overview and share a few homemade baby food recipes with you.
How do babies and newborns eat?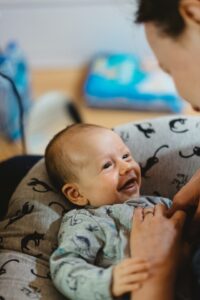 The first six months of a baby's life are spent exclusively on milk. A baby can either be breastfed or fed formula.
Breastfeeding
In general, breastfeeding is the best choice for babies. But there is one major drawback to this. Kids get fewer calories in one feeding session, so they need to eat more frequently. That also applies to nights.
As the mother does not have to leave her bed, bedside sleepers make night sessions more enjoyable. Furthermore, fathers can help transport their children from the crib to the room.
Mothers should allow their babies to eat as much as they want while breastfeeding. 
What should a 6-month-old baby eat?
Introducing solid foods to the baby can begin when they are four to six months old. The energy and nutrients contained in breastmilk are far superior to those available to six-month-olds!
Principles to remember:
As long as your child is a year old, it would be best if you continued breastfeeding (or formula)
Introduce one food item at a time, allowing four to seven days between introductions. To avoid adverse reactions in your little ones, take care to follow all instructions.
It's normal to assume as a dad that your baby will devour all the food you prepared. Baby's stomachs are tiny, so young ones should consume only a few spoonfuls each day. 
Starting with sweet food items is not a good idea! I recommend starting with something rather dull, like potato slices.
Around six months of age, the baby should be introduced to meat. The baby needs iron!
Children as young as one year old can already eat the same foods as their parents!
Make sure your child is getting quality food when it comes to feeding. Get quality baby food from Yummy Valley.
Three Baby Food Recipes For New Dads
We served the same food twice, and a lot ended up on the floor because we did the same thing both days. 
1. Chicken and vegetable puree for babies
Ingredients:
Tomato
2 Potatoes
Paprika
Carrot
1 Clove of Garlic
Zucchini 
75G of Chicken Meat
Adding thyme to the puree makes it taste better, but it can prove to be too overwhelming for beginners.
Instructions:
Make sure that the meat is cut into tiny pieces to cook properly.
Make sure all the vegetables are chopped into small bits.
Now steam the entire mixture in a steamer, including the meat. About 25 minutes should be enough. It is also possible to boil the items, but the nutrients will be lost.
Puree everything by blending or mashing it all together
We used to reward them with the snack after they ate a bit of the unsweetened healthy stuff.
2. Red meat and green vegetable purees for babies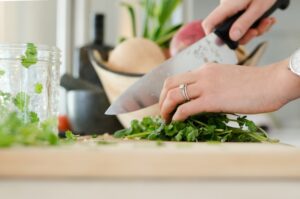 Ingredients:
2 Tomatoes
¼ Sweet Potato
Carrot
Small Cup of dry Pasta
½ Onion
Green Beans (fresh or frozen)
¼ Zucchini
50G Red Meat
Parsley can be too surprising in the first instance, but it makes the puree better.
Instructions:
To make sure the meat cooks properly, slice it into tiny pieces.
To make it easier to eat, chop all the veggies small.
Then steam all the ingredients (including the meat) in a steamer. About 25 minutes should be enough time. The items could also be boiled, removing many nutrient properties.
Preparation of the pasta should also be carried out at the same time.
All the ingredients are blended or mashed to make a puree served with pasta.
3. Pureed vegetables without meat for babies
Ingredients:
½ Tomato
½ Zucchini
Carrot
1 Clove of Garlic
Oregano may be too overwhelming for the first time, but it improves the puree.
Pasta (such as orzo)
½ cucumber
Instructions:
Prepare the cucumber by grating it.
All other vegetables should be chopped into tiny pieces.
Put all the ingredients in a steamer and steam them for a few minutes. It would be best if you had them ready in about 25 minutes. Alternatively, you can boil them, but the nutrients will be lost.
Preparation of the pasta should also be carried out at the same time.
All this should now be blended or mashed into a puree, and it can be served with pasta and grated cucumber.
You can also try Healthy Baby Food from Yummy Valley when you want an easy and quick fix.
Anyone can cook even Dads.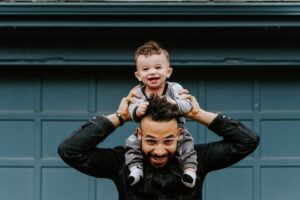 Whether you are a new daddy or seasoned daddy, it is never too early to start preparing your infant the nutritiously balanced meals he must have to develop the immune system and cognitive skills required to become a healthy, productive member of society. This can be very hard work, so we have made it easier for you with these easy baby food recipes for dads. A personal chef with expertise in preparing healthy, nutritious baby food would be loved by new dads. In the end, it doesn't work because of work, housework, and family life. Then again, it's easy to overlook how easy it is to prepare homemade baby food. Turning out healthy meals for your child is not difficult when you have a few easy-to-follow recipes at your disposal. If you introduce your little one to solids, I hope you will find my three homemade baby food recipes useful. According to my previous statement, one-year-olds can and want to eat like everyone else in the family. 
Buy Our Special Kerala Banana Powder Now.