Choosing 100% natural for your baby is a healthy choice
Why Ragi is One of the Best Immunity Boosting Foods For Kids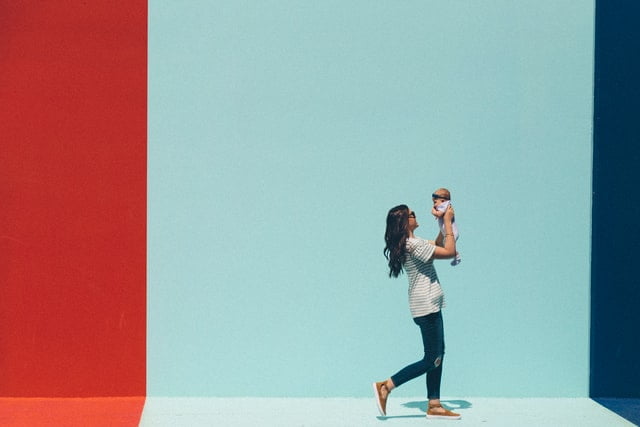 Immunity Booster For Kids
Our children have the most beautiful effects on us. They can be sick for a single day, and our lives stop. Our most significant anxiety is their well-being. Ragi is just one of the immunity-boosting foods for kids that every mother should include in their baby's diet.
A versatile and nutrient-rich crop, ragi, is also known by other names such as finger millet, mangal, mandia, and many others. As a result of rice taking the Indian diet's spotlight for many years, dal is slowly becoming a part of the regular diet. Ragi is an excellent source of calcium, protein, fibre, and many other nutrients, just like different types of millet.
Immunity Boosting Foods For Kids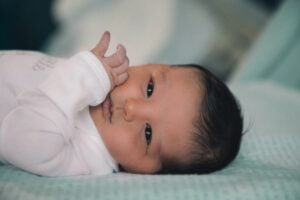 As a mom, it's essential to give her children healthy snacks or Immunity-boosting foods for kids, and for children, it's necessary to have something tasty to snack on, so ragi in its delicious form becomes an ideal option for moms and kids alike!
1. Versatile
Would you like it sweet? Here you go! How about savoury? Not a problem! Raggi can be anything you want it to be: made dessert, milk drink, mid-day dosa, millet waffles, and even millet waffles for an overseas vacation! Ragi snacks are also a great option for Immunity-boosting foods for kids if you do not prepare delicious dishes.
2. Great Source Of Calcium
No other cereal comes close to ragi as far as a bone-building element is concerned. A ragi contains 344 mg of calcium per 100 grams (four rotis). That's more than twice the Calcium in chickpeas and almost triple the Calcium in cow's milk. The daily calcium requirement of children varies from 700 mg (for infants) to 1,300 mg (for adolescents). Ragi-based evening snacks and healthy meals can help meet this target of Immunity-boosting foods for kids and prevent later problems such as osteoporosis and fractures.
3. Good Source Of Protein
Ragi flour contains 7.2 grams of protein per 100 grams, roughly 1/5th of a preteen's daily protein requirement. While this amount of fibre is similar to other grains like wheat and barley, it does not contain gluten, making it an excellent option for parents whose children might have a gluten intolerance. As Indians are not usually exposed to as much protein as they should, especially those living in vegetarian households, having a snack base with a decent amount of protein is also advantageous.
4. Helps To Relax
Several amino acids are now available in ragi, including tryptophan, which increases the level of serotonin in the body, which is a precursor to melatonin (sleep hormone). Immunity-boosting foods for kids helps to relax the body and mind.
5. All That Fiber!
The bran of ragi, like the bran of any whole grain, is fiber-dense and retains many nutrients (something that's lost when rice is polished). To get back to that fibre and why it's important: It helps with digestion and will keep you full for an extended time. Therefore, an evening snack rich in ragi can help you avoid overindulging at dinner. Moreover, soluble fibre lowers blood cholesterol, something you do not want to be associated with your kids.
6. Makes An Easy Healthy Baby Food
The Indian food ragi is widely used to feed babies (remember ragi kanji?). As we've mentioned, ragi offers several benefits to toddlers – high calcium, good protein, and excellent nutrition. Ragi's versatility can easily be mixed with milk, for instance, or made into a tasty porridge. These are excellent immunity boosting foods for kids.
7. Easy To Cook
There are no limits to how complex or straightforward a ragi recipe can be! To prepare porridge, it is necessary to have ragi, salt, water, and optionally milk. The combination of Ragi with oats and semolina makes delicious Idlis and Dosas. Adding ragi to buttermilk is a simple way to cool down. Even babies can eat it!
The protein and calcium content of Ragi (also known as Millet or Nachni) make it an ideal food option for athletes. Ragi is both whole grain and fiber-rich cereal grain. Many types of amino acids are found in this millet vitamin B and folic acid.
With a lot of talk about boosting immunity to combat Coronavirus, let's take a look at what makes Ragi an essential part of your little one's diet for increased immunity.
Rich Source Of Calcium
Kids benefit from calcium's role in bone development and osteoporosis prevention. It reduces the likelihood of bone fractures and eliminates the need for kids to take calcium supplements. Furthermore, it improves the blood flow within the human body. Additionally, no kid cereal comes close to ragi in calcium content.
Baby Feels Full and Digestion is Improved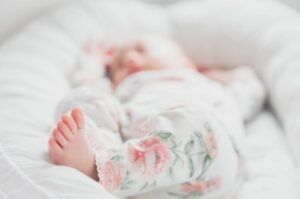 Ragi contains a large amount of fibre, which aids digestion and helps children stay full for an extended period. Ragi removes excess fat from the liver and lowers cholesterol levels in a child's body. There is no harm in providing these amino acids to a child to avoid obesity.
Ragi Also Contains High Levels Of Natural Iron.
The dietary inclusion of ragi may benefit your child if he has low haemoglobin or anemia due to its natural iron content. As a sprout, ragi contains a good Vitamin C, which boosts iron absorption. Raagi prevents malnutrition in babies because it has a lot of nutrients.
Ragi Is Also A Natural Relaxant
In children, Ragi contains significant amounts of antioxidants, which help relax the body and prevent headaches, insomnia, anxiety, and stress.
Reduces The Risk Of Diabetes In Kids
As a result of its high fibre and polyphenol content, ragi helps lower the risk of diabetes in humans. Compared with all other kid's cereals, Ragi contains the highest amount of fibre, lowering the risk of diabetes. Ragi is the most important food you can include in your child's diet to reduce the risk of diabetes, as children with diabetes are on the rise worldwide.
Ragi Prevents Constipation
This product contains a higher amount of fibre, which makes digestion easier for babies and promotes healthy bowel movements. The result is that constipation may be prevented.
Ragi: Immunity Booster For Kids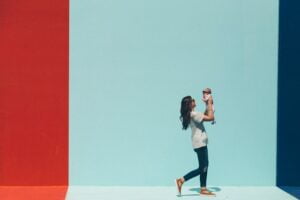 This food is rich in essential nutrients that help boost the overall immunity of a baby. Babies' immune system is generally weak, so they are prone to contracting infections more often. Ragi is one of the essential foods to include in a baby's diet in such a situation since it prevents diseases and infections. Ragi is regarded as having antimicrobial properties that protect against dangerous bacteria. It is also considered an immunity booster for kids.
Ragi flour or ragi atta can make ragi porridge or ragi broth for babies. Various accompaniments can be served with Ragi porridge, such as curd, fruit juice, vegetable soup, buttermilk, etc.
Please remember to consult your doctor or nutritionist before making any changes in your child's diet.
Buy sprouted ragi powder for babies, now.