Nutrition Tips That I Follow To Boost My Toddler's Immunity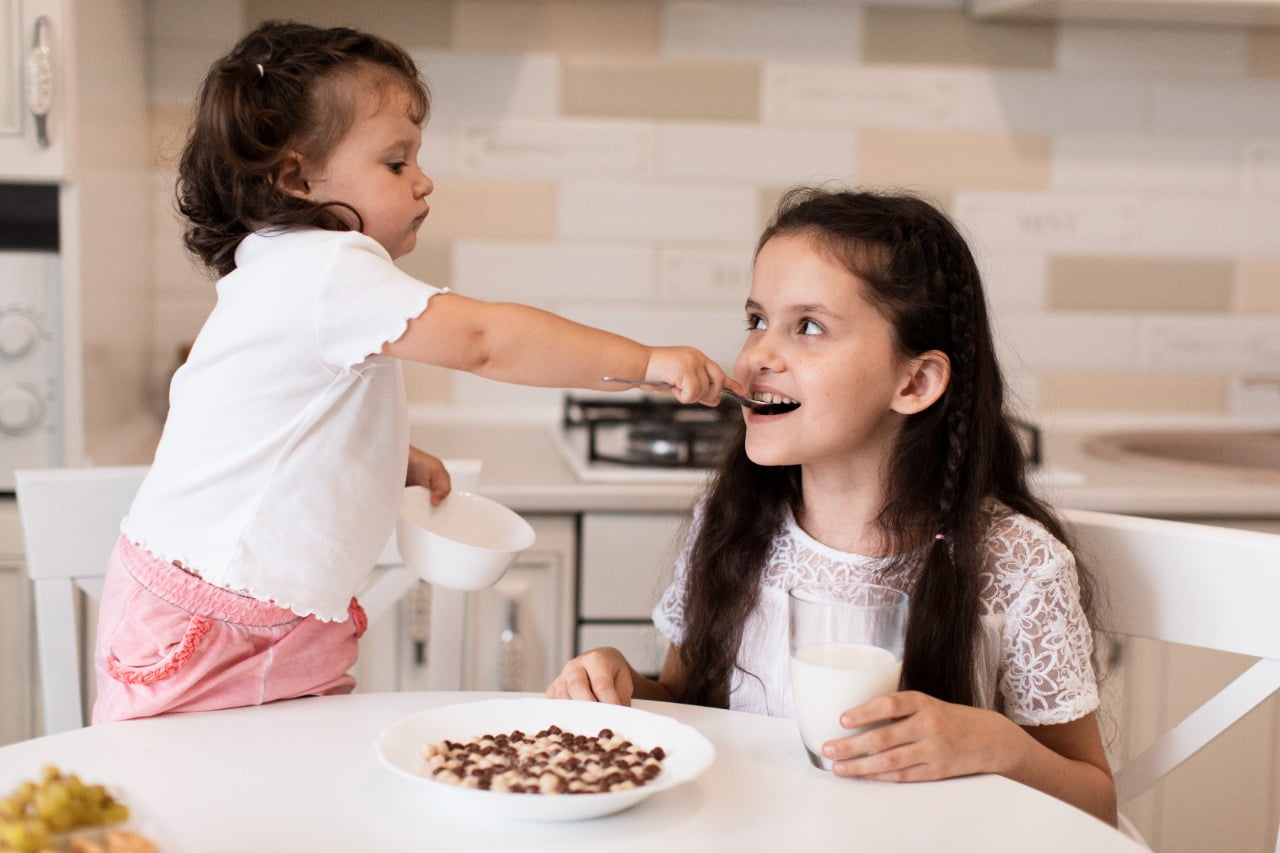 Nutrition Tips That I Follow To Boost My Toddler's Immunity
Apt nutrition is the only thing that can shield the kids from the gathering of germs. As a mom, I know exactly what to do with the microbes that my little one encounters. Toddlers are so vulnerable to diseases and infections, as they are never away from gardens or grounds. So, without the right nutrition, we can never boost up their immune system. 
Children's immunity can be kicked to the top gear by following certain habits including washing hands, getting an adequate amount of sleep, and not least of all a healthy diet. They should be crammed up with enough immunity to make them battle the endless series of illnesses. 
As a mother, I will never compromise in taking care of my baby's nutritional requirements. I always try to include as many power foods in my child's diet and hence, make it certain that they are not devoid of nourishment. I do not want my child to miss his classes and garden plays with a weak immune system. So, I put extra care and caution to make them strong enough to fight the array of viruses. 
The first and foremost thing to boost their immune system is to serve the tots with enough vegetables along with fruits. I always take the time to put a really good attempt to serve at least five portions of veggies and fruits for each day to my naughty kid. They are power foods that will enhance the immunity of little wonders. Colourful veggies for sure, pave a tasty and smooth path towards immunity. 
Leafy vegetables, carrots, beans, and much more will boost up the immunity to its best. As they possess carotenoids, which are the phytonutrients that enhance the immune system. Carotenoids boost up the production of white blood cells, which are known for their battles with germs and microbes together with the antibody called interferon which functions as a shield particularly against viruses, in the human body. The eye-catching pretty vegetable, carrot is great for eyesight and it helps the toddler to set up a war against the disease-causing germs. With their bright hue and beta carotene, they are one of the perfect vegetables to serve the little one. In company with bright red carrot, include some greenness in their little and perfect diet. Leafy vegetables are positively a must-have for the blooming little ones. 
They are fantastic with their job of boosting immunity and also in repairing the DNA. No toddler will ever refuse to have some scrumptious mushrooms in their little platter. Together with their appetizing taste, mushrooms are rich in the amazing mineral called zinc, which is of course inevitable in building up a strong and powerful immune system.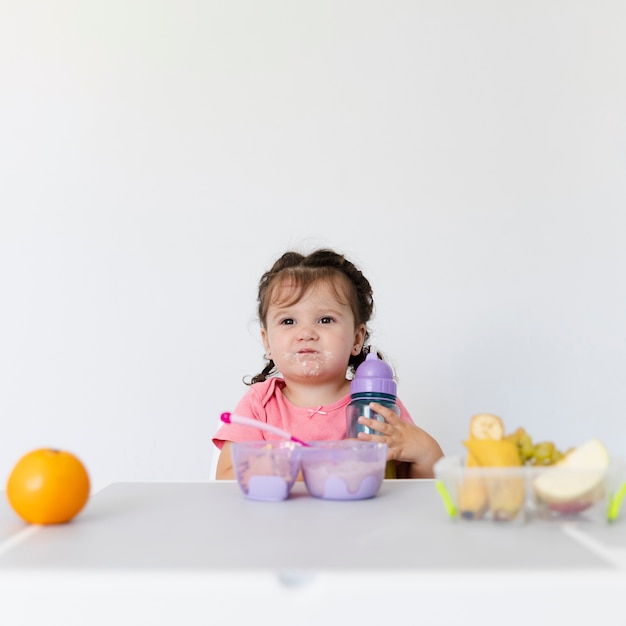 This is one of the important minerals that help in the production of very brave white blood cells. Mushrooms gear up the little soldiers to set up a battle against the chain of diseases including the common cold, fever, bacterial infection, viral infection, and many more. Mushrooms even possess anti-tumour effects. Enhance your little one's savouries with some mushroom pieces and make them fall in love with their dish. 
Together with adding some veggies into your little one's cart, grab some fruits also. Make their fruits baskets more cheerful with some berries, mangoes, apples, melons, pomegranates, bananas, peaches, and much more. Do not limit your array of fruits with a few colours. Let the collection be more colourful with a wide range of shades from lighter to deeper tinges. Fruits hold a bunch of benefits that are both covert and overt.
They are packed with a lot of antioxidants and fibres. I love making my baby healthy and happy with at least one portion of an apple each day. Fill your cart with fresh fruits as well as dry fruits. 
Make your children's munch times more crunchy with some nuts in their little hands. Nuts are so full of vitamins, proteins, antioxidants, fatty acids, minerals, etc. I never want my little one to get bored with only one dry fruit, so I filled his plate with every variant, including dates, almonds, figs, pistachios, and much more. I also feel it so satisfying to garnish their desserts with a handful of these dry wonders. 
Not only dry fruits, but pulses are also rich in protein. So, feeding them with some pea stuffed chapati will make them more healthful and cheerful. Immunity in toddlers should be built not only with vegetables and fruits but also with meats, eggs, and also with a glass of milk. With these super-foods, protein levels can be increased, and hence, the immune system can be made robust. 
They are nothing short of a storehouse of minerals, proteins, antioxidants, and like. A bowl of soup and scrambled eggs enhance immunity and this will make the kids happy. Together with meat and egg, add some tasty fish into their immunity diet and make them fall in love with the flavoursome tuna salad. Fish is undeniably a brain food that builds up the immune system with its omega-3 fatty acids. 
Bacterial infections are so rampant among kids, so I found out this amazing option that will succeed in killing the bad bacteria. That option is nothing but a few spoons of yoghurt or curd. Toddlers can be fed with either plain yoghurt or with curd enriched with their favourite flavour. 
This tasty immune booster will for sure keep the stomach infections at bay. Kids love having a bowl of cereal for breakfast, which is certainly one of the best ways to kick off a new day. Most of the cereals possess the incredible roughage called beta-glucan which holds both antimicrobial and antibacterial properties. The fibres in these cereals cleanse up the intestines. It helps in eluding the chances of constipation. 
Everyone can make their little one healthy. A strong immune system gets developed by including some super tasty and powerful food additions in their daily intake. There should be a balanced diet plan for toddlers to keep the infections and illnesses at bay.
Want to know the secrets to this mothers food recipes? Click here!