/ Must try weight gain food for kids
Must try weight gain food for kids
Now that your child is growing, it's time to introduce new foods that may benefit their development. Doing so does not mean filling them with junk, as that would add to your digestive troubles. Introducing weight gain food for kids can help them in the long run.  Consuming healthy foods affects our health in the long run. The following foods can assist your toddler in becoming healthier.
To make sure toddlers get the nutrients they need, it can seem like a lot of work. Providing them with both healthy fats and proteins is one of the best things you can do for them. In general, toddlers tend to choose foods high in sugar and fat, but this isn't healthy for them. When they're younger, you'll find it easier to deal with them later on if you get them eating the right foods and building habits.
Weight gaining food for Toddlers
The following foods are high in calories and fat, and they are often good sources of nutrition.
Avocado
Almond Butter
Avocado Oil
Banana
Butter
Beans
Beef
Chicken, Dark Meat
Cashews
Coconut
Cream Cheese, total fat
Cheese, full fat
Dried Fruit
Hemp Seed
Eggs
Flax Oil
Olive Oil
Milk, full-fat whole milk
Peanut Butter
Peas
Sweet Potato
Salmon
Sour Cream, total fat
Walnuts
Yoghurt, full fat
If your baby reaches their 12-month milestone, you may notice that they are eating less.
They grow at a slower rate because they are ageing. Toddlers usually gain only about 2 kg between their first and second birthdays.
Naturally, they need to eat much more than they did during their first 12 months, but they are not growing nearly as rapidly. Weight gain food for kids provides more nutrients in a small serving.
Consequently, you shouldn't be concerned if your champion eater suddenly slows down or plateaus at this point. You can tell if they're doing well if they still have the energy to play and seem alert.
Avocado or olive oils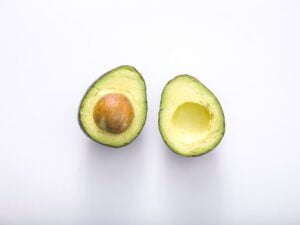 It's essential to give your toddler a decent amount of healthy fats. You can expect your toddler to get 30-40 percent of their calories from fat. 
To meet their needs, they need approximately 1,000-1400 calories each day at this age, which translates to about 30–50 grams of fat per day. Include weight gain food for kids to get the necessary nutrients.
Try adding 1/4 to 1/2 teaspoon (4–7 mL) of olive oil or avocado oil to your toddler's food if they require additional support. Incorporate it into soup or hummus, or top some whole grain bread with it.
Avoid giving your baby too much oil since this could cause diarrhoea or gastrointestinal upset.
Potato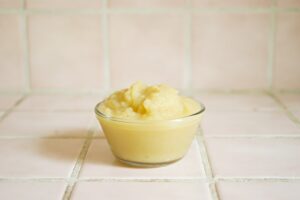 Glucose, the energy-producing molecule synthesized by the body, is converted into carbohydrates in potatoes. Children gain weight when their bodies cannot use glucose, converted to fat. As a result of its carbohydrate, amino acid, and dietary fibre content, this humble veggie makes fat loss a healthy occurrence. In addition, it is delicious and appealing to children. Mashed potatoes can be served as a side dish, or you can stir fry potatoes with some seasoning. Alternatively, you can serve your little one sweet potatoes, another popular variety of this vegetable. Take your pick as per your child's preferences, whether sweet potato pancakes or wholesome sweet potato soup. Since starchy carbohydrates are potent energy sources, they can help your children gain weight.
Bananas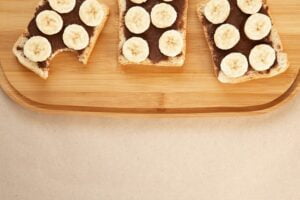 In addition to providing quick energy, bananas contain healthy carbohydrates for weight gain. Around 105 calories are found in one banana, making it an ideal snack for almost anyone and little ones who are active. Moreover, this fruit is versatile enough to be eaten directly, which means it can be used in milkshakes, fruit salads, and creamy desserts. There is no shortage of them in the Indian subcontinent, and they are easy on the wallet. Children consider them as one of the best foods for gaining weight.
Is your child's weight something to worry about?
As long as your baby is getting along with developmental milestones and has the energy to play, then they are probably fine.
Your baby's weight is probably fine unless a healthcare professional has identified a problem.
It would be best if you kept in mind that premature babies and those with special health needs may not track the same as those with average growth.
Nevertheless, parental instincts are natural. Make sure your child's healthcare professional is aware of any concerns you have. In as much detail as possible, describe what exactly troubles you while you're watching.
Keeping a food diary could include recording times, dates and types of food your child has eaten. Keep track of how weight gain food for kids affects the health of your child.
It is essential to speak with a healthcare professional, such as a pediatrician, if your baby seems lazy, does not feed, or is not meeting developmental milestones.
You may also be referred to a lactation consultant, occupational therapist, or dietitian in addition to a medical evaluation.
Adding calories to foods without forcing them
It's impossible to force kids to eat when feeding them. If you wanted to, you could do this, but that's not a way to raise a child who trusts food and you. So here's what I recommend you do: Include these foods in your child's regular diet as they are and also incorporate some of them into foods your child already eats.
Instead of forcing your child to eat, provide informal, frequent opportunities for them to eat some food-even if you need to have more meals and snacks than average.
The bottom line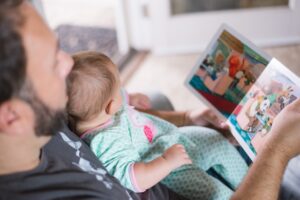 A baby's health starts at an early age, so it's essential to provide them with the best nutrition. Many parents worry about ensuring their children get enough food and grow correctly.
If your child is not developing as they should or is suddenly not eating well, you should consult a healthcare professional. When babies turn 12 months of age, their food consumption is expected to decrease.
Adding weight gain food for kids such as wholesome foods – such as eggs, avocados, and peanut butter – to your baby's diet will contribute to the growth of your infant. 
Your young infant should have enough breast milk to drink and enough formula depending on their hunger signals.
It is safe to assume that your child is getting enough nutrition if they seem alert, meet developmental milestones and have the energy to play.
Check out these healthy baby food products from Yummy Valley.