/ Must try breakfast Ideas for Babies
Must try breakfast Ideas for Babies
Breakfast Ideas for Babies
Healthy Indian breakfast ideas for babies are extremely fast to prepare since they require a little prep work and contain a lot of protein, fibre, and other necessary vitamins and minerals for growing children! You will easily repeat these for weeks at your house because they are so good.
If your house is full of cute little toddlers, decide what to cook for breakfast, lunch, or dinner. This is something that all households experience. My mother used to make me some star-shaped pooris or cut my idli's into moon shapes when I was a toddler, and I would get super excited and eat everything happily. I am happy to inform you that if you are a parent looking for toddler breakfast ideas, which are usually Indian, you have landed on the right page.
The nice thing about these baby food recipes is that you can add lots of extra vegetables to your toddler's diet. You can help develop a healthy palate for your children by allowing them to try new fruits and vegetables during their youth.
As a parent myself, I am sure you are searching for healthy and easy kid-friendly ideas as well.
I regularly prepare and serve these healthy breakfast ideas for babies because they are delicious and nutritious.
Making it in the morning is easy as I'm in a rush to get to work, having already done some prep work the night before.
Idli/dosa batter is the main ingredient in most of these healthy Indian breakfast ideas for toddlers listed below. The batter can be used in a variety of recipes. In these meals, I try to incorporate a lot of vegetable puree or finely chopped vegetables.
In addition to vegetables and meat, my child enjoys yoghurt or curd as a side dish. Every day, she eats yoghurt, fruits, dosa, idli, toast with peanut butter or avocado, and a sandwich or toast with peanut butter.
The Best Ways to Feed Your Toddler (From 1 to 3 Years)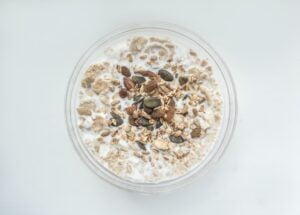 Make sure meals and snacks are offered at the same time every day.
Prepare your meals and snacks at home more often. Avoid processed foods whenever possible and prepare healthy homemade meals.
If you offer your toddler food, let him decide how much he wants to eat. Most children refuse new foods, change their minds about old foods they had previously eaten, or crave the same food all the time.
Every meal should feature familiar food, as well as new foods. As a child grows, the amount of food they consume changes.
If your toddler is eating, make sure to supervise them. You should cut your food into bite-sized pieces to prevent choking. 
Between meals, give your guests water. Sucking on milk or juice between meals can cause hunger pangs. When giving juice to your toddler, please provide only 100% fruit juice. The amount of juice your toddler can consume daily should not exceed 4-5 ounces.
Make sure to include local and in-season fruits and vegetables.
Recipes: Breakfast Ideas for Babies
These are healthy breakfast ideas for babies you can try today!
Carrot Coin Dosa + Sliced Banana + Steamed Peas & Organic Yogurt
Carrot Coin Dosa is prepared by mixing one teaspoon plain dosa batter with 14 teaspoons carrot puree until well combined. Dosas are made by placing about 1 tbsp of batter on a dosa pan/griddle and cooking for 3-4 minutes.
Avocado Toast + Boiled Chickpeas + Blueberries & Strawberries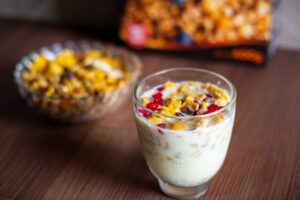 This is as easy as it gets! Blend half an avocado with salt and pepper, and spread it on toasted whole wheat or brown bread.
You can boost your protein intake by adding cooked/canned chickpeas (garbanzo beans)
We also added washed organic blueberries and strawberries, then cut them into bite-sized pieces.
Dosa + Honey + Sliced Red Grapes
Dosa is prepared by soaking 112 brown or white rice cups overnight and milling it into a smooth paste with 14 cups of water. Additional water may be added later.
It is essential to thin the batter out like buttermilk, or your dosa will not turn outright. 
Ingredients
Approximately 200 grams of rice (Sona masuri, partial rice, or surti kolam) per cup.
Soak rice in the appropriate amount of water
Grinding or blending requires 14 to 13 cups of water
The added water should be 1.5 to 2 cups
Add salt as needed
Apply oil as needed
Making Dosa
Cast iron or a nonstick pan should be heated to medium to medium-high temperature. Pour 12 tablespoons of oil into the pan.
With a spoon or small cotton kitchen napkin or using a piece of onion, you can spread the oil around.
Pour the batter into the bowl and stir with a spoon. Pour the batter into the spoon.
Similarly to how Rava dosa is prepared, pour the batter from the outside inwards.
Some of the batters can also fill in the significant gaps.
Dosas should be covered with a lid and cooked until firm. Do not brown or flip them. When cooked, the edges will separate as well. You can drizzle some oil on the top of the neer dosa if you prefer.
On the tawa itself, fold it into a triangular shape.
Place the dosa on a plate after removing it from the pan. You can make neer dosa in this manner and then arrange them separately on a plate without touching each other.
With coconut chutney, vegetable sage, and korma, serve hot or warm neer dosa.
Lemon Idli + Steamed Carrot & Organic Yogurt + Chopped Pineapple
Lemon Idli can be made as follows: 
For one minute, steamed mini idlis are tossed in tempering (ghee, mustard seeds, turmeric powder, hing, salt, and lemon juice). Organic yoghurt topped with chopped steamed carrots.
Spinach Coin Dosa + Organic Yogurt + Orange
Combine 128 cups of plain dosa batter with 128 cups of spinach puree in a small bowl. Make coin-sized dosas on a dosa pan/griddle by dropping approximately 1 tbsp of batter each on the Tawa. 
To give them some active cultures in their digestive system, you can add some yoghurt to the meal.
Ragi Dosa + Sprouted Moong & Pomegranate Salad + Organic Yogurt
Prepare Ragi Dosa by mixing 12.5 cups ragi flour and 13.6 cups plain dosa batter in a small bowl until thoroughly incorporated. You can make mini-sized dosas by dropping about 2 tbsp of batter into a dosa pan.
Make Moong Sprouts and Pomegranate Salad – any sprouts will work, but moong sprouts are particularly colourful and fun! Add pomegranates for sweetness, and toss them together well with some salt and pepper.
Wrap up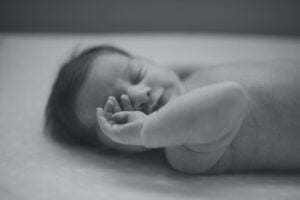 Make sure you don't give too much to the kids. Too much of anything is never good! Kids should get just two teaspoons at one time. If they finish eating their food, then give them a glass of water and see that they finish it too. This will help them grow healthy, strong, and have lots of energy throughout the day. Hope you try out these breakfast ideas for babies. Breakfast is essential to start the day. Along with sleep and fresh air, breakfast is one of three basic things necessary for your child's growth. Try out these baby food recipes and let us know which one your child likes the most.
Now you can shop at Yummy Valley.