/ Making Mealtime Fun With Food Art
Making Mealtime Fun With Food Art
Getting children to eat a balanced diet, and make sure they get their full serving of fruits and vegetables each day is a roller coaster ride for every parent. However, if your youngsters think a good meal consists of chicken nuggets and chips with cookies for dessert, getting them to eat anything that grows is a challenge. If this sounds familiar, try engaging your child's inner artist. Food art is a perfect plain fun cooking activity for them.Channeling kids' natural love for making things is a fun way to get them to discover the delights of healthy food.
What is Food Art
It can be anything children cook and create with food! Think fruit and vegetable chickens for kids' meals, fruit trays in the shape of a rainbow or balloons made out of grapes. It's fun, creative and delicious. It is also super healthy because the best foods to use to make food art are fruits and vegetables due to their various shapes, sizes and colours.
The Many Benefits of Food Art for Kids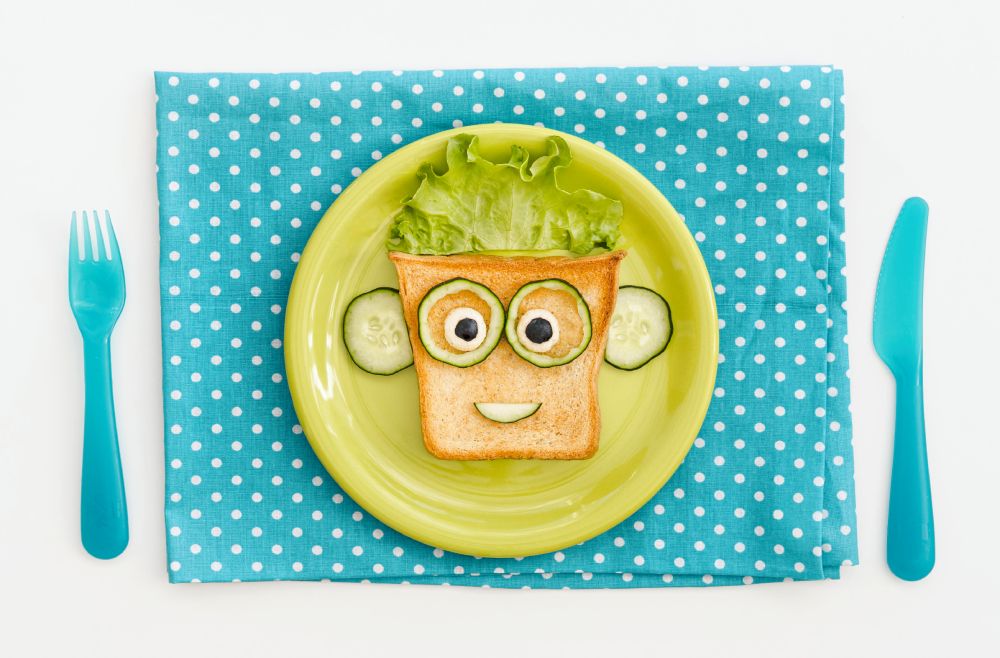 Bet that you didn't even know that each time you let your child help you prepare and arrange a meal at home, you are also preparing them to succeed in life. Cooking with kids offers a wide variety of opportunities to learn and grow. On the other hand, eating more meals at home is associated with a higher intake of fruits, vegetables, and dairy products with less fat and calories. So, grab the kids and make healthy eating a new tradition. Here are few more benefits of cooking and plating food with children-
Developing an appreciation for healthy foods
Cooking and eating together help kids appreciate healthy foods. If parents can serve as good role models with their food choices, their kids more likely follow along.
Encouraging kids to try new foods
When kids are involved in the selection of ingredients, preparation and plating of foods, they are more likely to try their own creation. This experience of children will help them cultivate an open mind when it comes to trying new foods.
Enhancing fine motor skills
Letting your kids engage in activities like chopping vegetables, stirring and mixing the ingredients or plating then an artistic style is a great way to enhance their fine motor strength, control and eye-hand coordination.
Increasing attention and focus
Cooking and Plating involves following each step in recipes correctly in order to get a delicious and attractive looking final product. Children learn to pay attention to each detail when cooking. They learn quickly, and they have to focus if they want to eat a delicious attractive looking snack or meal made by themselves at the end.
Tapping on their creative side
Cooking a meal or preparing a snack is a way to tap on the  brain's creative side of your kids. It is a fun and innovative way for parents to teach the kids about different colours, shapes and texture and how to use it creatively.
Boosting their self-esteem
Kids love to boast that " I did it all myself!" When they are able to prepare something on their own, no matter how simple, and then serve it to their parents or eat themself, it boosts their self- esteem. Kids derive a sense of pride and accomplishment when they cook and plate food.
Conclusion
It's amazing how much educational content can be covered off by planning, cooking and plating a meal. We know we are not supposed to teach children to play with their food but when it comes to food art, let's make an exception and reap the reward of this fun activity. Food Art is also a way to get your kids inspired to eat healthy food that helps them grow stronger, healthier and happier.