Choosing 100% natural for your baby is a healthy choice
11 homemade vegan recipes that I often prepare for my growing child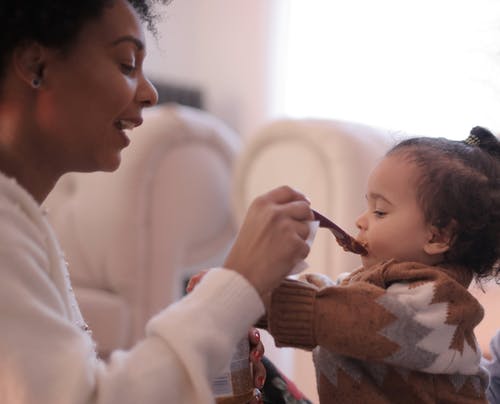 Homemade vegan recipes for my growing child
For those who are confused about vegan food, it is a diet that is derived exclusively from plants. Herein, no animal products are involved inclusive of meat, milk, and milk-products. 
As a mother, I am always on the lookout for healthy and nutritious foods for my children. Homemade vegan food items are becoming popular among kids and adults alike; probably because all meat available in the market is artificially processed and less nutritious. 
Vegan food is derived from plants and plant-based-products, they are always healthy, fresh, and nutritious. This type of food will help us, mothers, from feeding our kids with "junk food" full of sugar and fat. As per my understanding, vegan food is tasty, exciting, and it takes care of our well-being & health. Vegan recipes for your little charmers are a perfect way to keep them healthy and strong. 
There is no doubt that kids are the toughest food-critics on this planet. This urges us, mothers, to experiment with innovative recipes. The vegan diet is a good way to introduce vegetables in a rather innovative way, which makes the meal-time fun, curious, and exciting. There are a wide variety of vegan kids' recipes out of which, I am discussing a few here. 
Simple Vegan Pancakes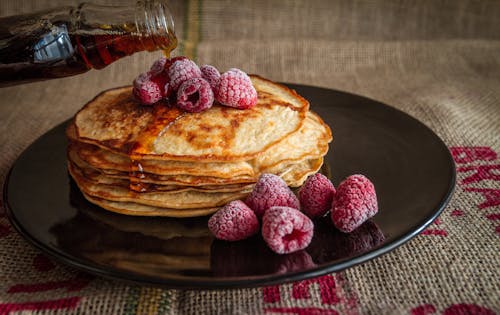 It is fun making these simple vegan pancakes. Children of all ages can try mixing the batter. The most fun part is adding the various toppings like chopped nuts, coconut flakes, and berries. Making faces or images on your pancakes can facilitate creativity in your kids. 
Roasted Broccoli 
The recipe for roasted broccoli includes a certain handful, healthy, and accessible ingredients. These Broccoli Tots need olive oil, broccoli florets, and optional flavoring including cheese, lemon juice, and salt. This vegan dish is a bit sweet and the overly easy recipe can be served as a side dish for family dinner. 
Vegan Pizzas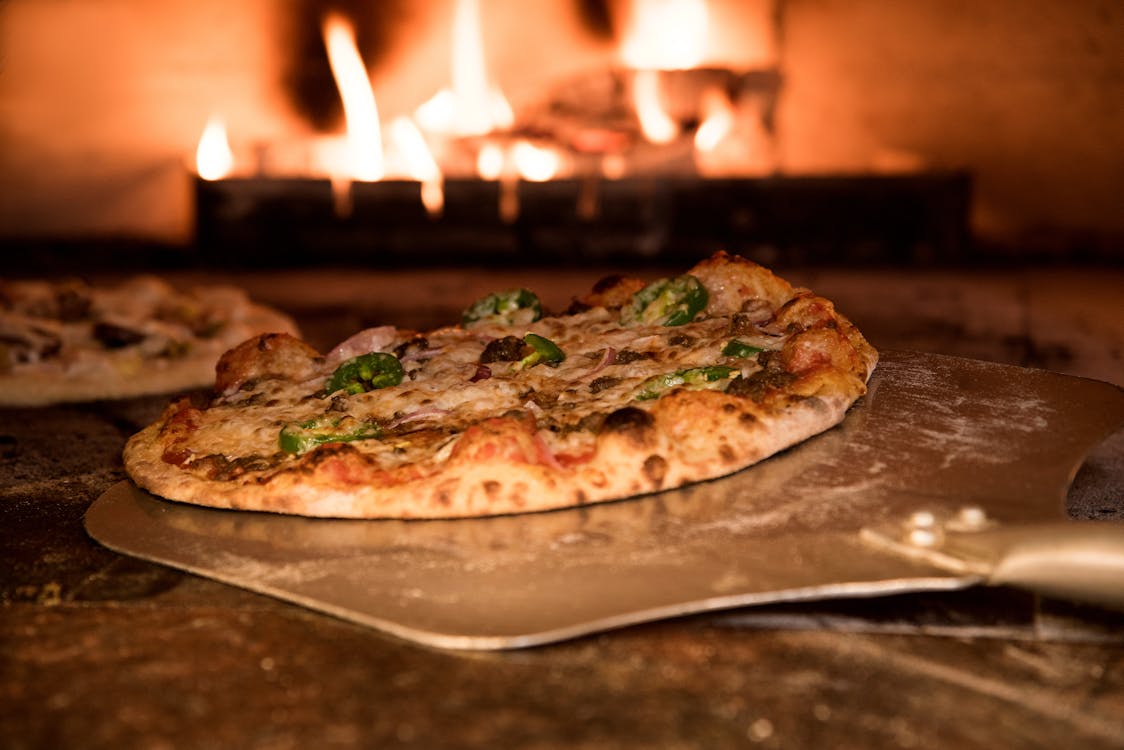 Involve kids with making pizza dough on their own and top it up with various vegan food items. It involves a lot of veggies and vegetable-related products. Pure ingredients are used instead of any artificially preserved ones. 
Potatoes with Home Baked Beans 
It is incredibly fun to make this food recipe for kids. Bake the potatoes and the bean toppings just the way your kids love. Home-baked beans can be used for this vegan dish. Add other leftovers and make them tasty, healthy, and nutritious for kids. 
Vegan Potato Salad with Turmeric and Green Peas 
Boil the potatoes and green peas. Mix it with a little bit of turmeric and salt. Let your kids dress this vegan dish in ginger, mustard seeds, and coconut milk. This tasty dish is simple, and yummy along with being healthy & nutritious. 
Chocolate Sweet Potato Milkshake 
This dish is packed with nutrients. It is creamy, thick, and yummy. It can be made extra creamy with sweet potatoes. Bananas and cacao powder can be added as well. The high-fibre and tasty milkshake bode well with kids of all ages. 
Biscuits with Almonds 
The easy recipe can be prepared in about 20 minutes with a few ingredients. It is ideal for beginner bakers. You can let your kids make these biscuits from scratch and let them bake them as well. This vegan dish can be served with peanut butter or jam. The ingredients include plant-based milk, almond meal, baking powder, apple cider vinegar, whole-wheat pastry flour, and salt. 
Easy Baked Carrot Fries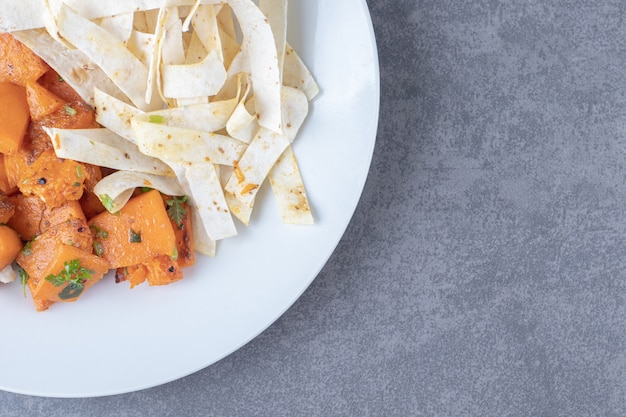 The vegan dish is quite easy to prepare and the major ingredient is the slice of baked carrots. Cook these for just about 20 minutes. All kids will find it delicious with a dollop of ketchup. I also make easy and quick sautéed carrots. Adding vegetables to the dish boosts the nutritional factor.  
Cauliflower Tots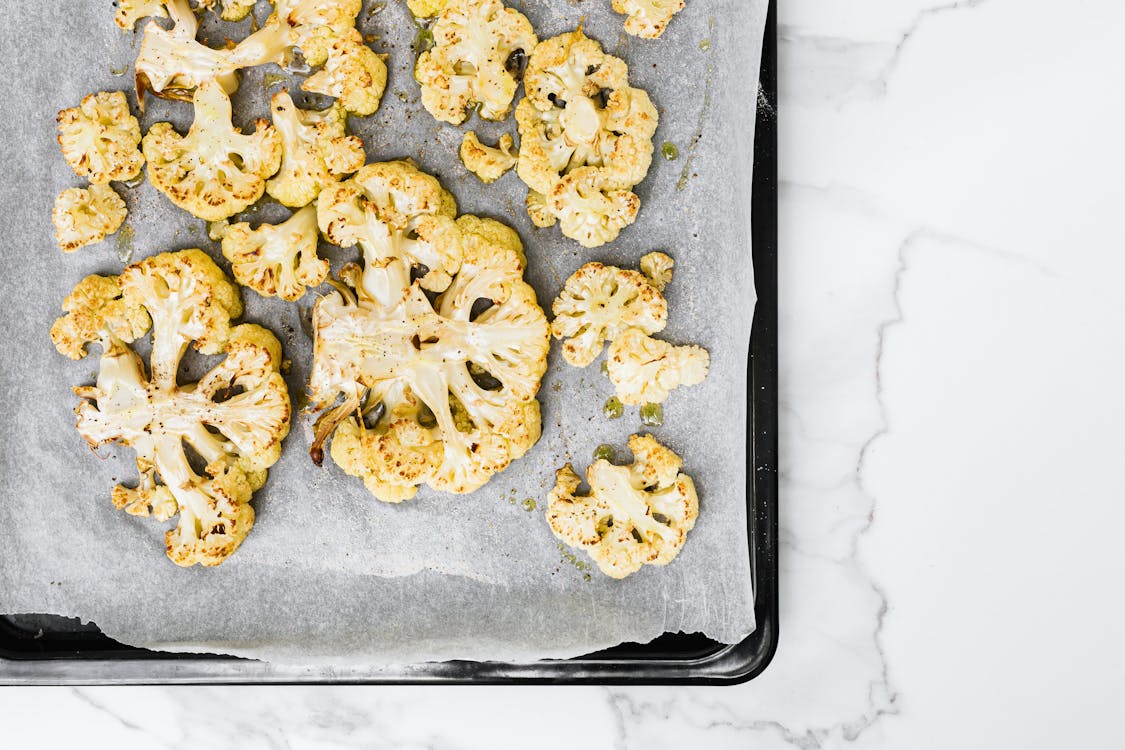 This simple vegan dish gets made with 6 ingredients. These include quinoa, cauliflower, egg, shredded cheese, flour, and breadcrumbs. The cauliflower tots are healthy and homemade, and kids love these cauliflower tots. These tots are easy and fun to make as well as eat. These cauliflower tots can be served with a simple side of veggies. 
Vegan Instant Pot Channa Masala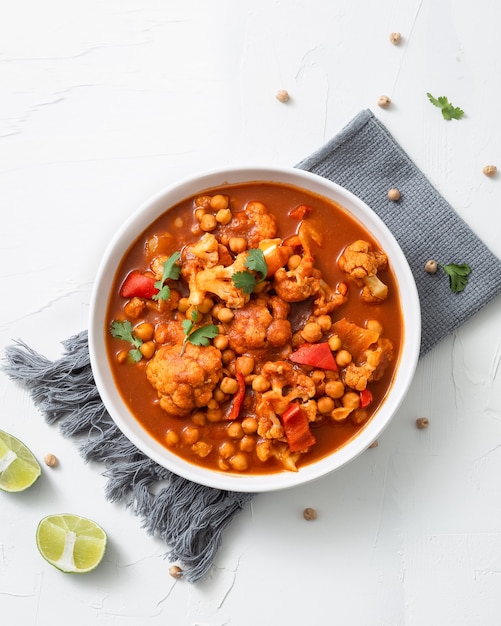 Boil some chickpeas and cook them in a pressure cooker. This simple vegan dish can be made by kids from scratch, making it a fun experience. Vegetables can be sprinkled on top of the cooked channa masala. These include onion, tomato, and parsley along with lemon juice, orange juice, a little bit of turmeric, salt, and a dollop of ketchup. 
Instant Pot of Vegetable Kurma and Instant Pot of Rajma Chawal 
A perfect blend of vegetables with a creamy coconut sauce forms the base of this vegan dish. This Vegetable Korma curry can be served along with naan, chapathi, or rice. Kids of all ages love this stuff. It is a healthy nutritious dish that forms the perfect balanced diet for your children. 
Rajma is very healthy and nutritious and it can be served along with rice. It can be cooked in a pressure cooker. Other vegetables can be added along as well to make it healthier and nutritious. 
Conclusion
These are a few homemade vegan recipes that I often prepare for my growing child. Vegan foods are perfect for all children, according to me, and I wish every kid automatically love these. Each child has different tastes and reacts to foods in unique ways. As a parent, I get ample opportunities to teach as well as shape the way my kids view or interact with food. I believe that teaching my children to love plant-based food isn't just about introducing them to Veganism. Instead, it is about kindling a healthy relationship with a healthy and nutritious diet. I often cook with my kids and show them how to prepare healthy as well as delicious whole food. We all know that plant-based meals have so many benefits and it makes our children healthy and strong.  
If you want to learn 5 recipes this mother uses to bring joy to her toddler, click here!