/ 5 Travel-friendly Snacks I Prepare For My Little One
5 Travel-friendly Snacks I Prepare For My Little One
5 Travel-friendly snacks for my little one
Feeding the little one while traveling is nothing short of an 'easier said than done' task. Carrying the right snack for them during the journey definitely requires enough preparation and attention, let alone feeding them. There are enough facilities available for making the journey with toddlers hassle-free, but still, the feeding part is difficult to deal with. Most of us, parents, are worried about serving restaurant food and packaged snacks to our kids, thinking and knowing that outside foods can be detrimental to our little ones with their unhygienic preparation and 'not so healthy' ingredients. Therefore, carrying a sufficient number of homemade snacks for the little ones will unquestionably tackle the problem of the little one's hunger.
Come, since preparing healthy and tasty snacks for children during the tour demands a certain amount of planning, let's get right to it:- 
Nutritious Wheat Biscuits 
The first snack to choose for your kid while you are planning to make a trip is whole-wheat biscuit. Wheat biscuits are healthful and can be prepared in a jiffy.  This is one of the best travel foods to carry for little ones. To make this amazing snack, all you need is two cups of wheat flour, two tablespoons of baking powder, two tablespoons of baking soda, to make it taste blissful, it is best to add some butter and one cup of dainty and delicious milk. Together with, enhancing with taste, it is inevitable to improve the sweet smell of the wheat biscuit with a pinch of cardamom. In the process of preparation, the first thing to do is to fluff up the wheat flour in a bowl in company with the baking powder and baking soda. After whisking the mixture add some butter and mix all the ingredients till it turns into crumbs. Into the mixture, add the rest that includes one cup of milk and cardamom. The dough should be kneaded well on a floured plane. After the kneading process, roll it and cut into different shapes with a biscuit cutter. After experimenting with different cookie shapes, cook it, cool it and pack the wheat cookies in an airtight container. 
Whole Wheat Carrot Cake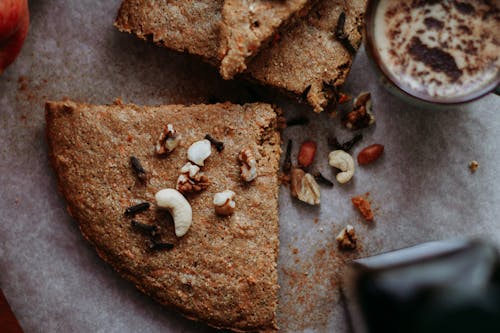 Another simple recipe that can be nailed using wheat is whole wheat carrot cake. This healthful tasty cake is so flavoursome and holds quite a few nutrients in it. For this, you have to take some wheat flour, grated carrots, baking soda, eggs, sunflower oil, milk and some dry fruits, which can be almonds, raisins, walnuts etc. Fluff up the eggs, oil and milk in a bowl and to which add the carrots and flour.  After greasing the cake tin, pour the prepared cake batter into it and bake it till the cake rise. Take it out and cut into small pieces after the cake is cooled down. 
Tasty Veggie Idlis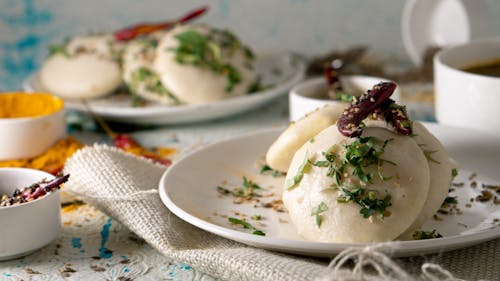 Being a south Indian, idlis are a part of my life and I want my babies to love it as well. So, while preparing travelling snacks, I will never ever miss out on mini veggie idlis. This interesting snack can be prepared by gathering some idli batter, carrots, peas and cumin powder. This snack is absolutely nutritious with its possession of fibers, vitamins and minerals.  Combine all the ingredients in a single go and steam it, till it is cooked. Cool it and pack it in your travel snack box.  
Banana Bread Fingers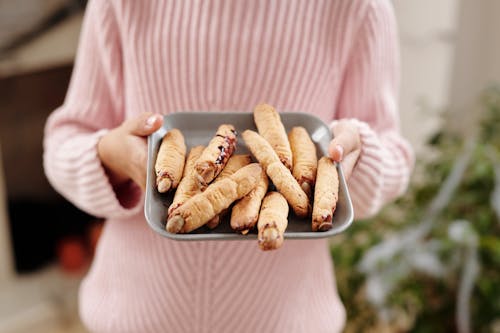 My child's favorite of all my travel snacks is banana bread fingers, which is as easy to prepare as the other snacks. This recipe includes one banana, wheat bread slices milk ghee and a pinch of cinnamon powder. Firstly, you have to mash the banana and blend it with milk and cinnamon powder, after which cut the bread slices and dip the bread pieces in the banana batter and fry it in the ghee. Place the fries over tissue paper and drain out the oil from them. And store it for your little one to relish. 
Healthy & Delicious Paratha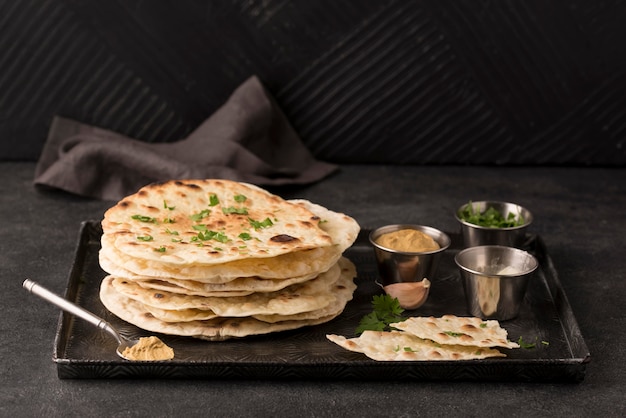 There is no Indian who hates parathas, and I am one among those who can eat parathas all the time. Even my babies love it as a travel snack. I usually stuff the parathas with some veggies that are mashed well. To prepare this snack, you have to collect some wheat flour, cooked vegetables and some oil. The paratha dough should be prepared first with the flour and oil to which your child's favourite veggies should be stuffed well, that can be potatoes, tomatoes, cauliflower, peas, carrots and much more. You can even add a slice of cheese to it to make it taste yummier. After kneading the dough and stuff it with veggies and cook it well. After the snack is fully cooked, roll it. You can either place it as such or you can cut the rolls and keep it in the airtight container. This is the perfect comfort snack during a trip, that will make the tour more remarkable.
All of the items discussed here are so handy, easy to make, healthful, and of course yummy. It is for sure that every kid out there will fall in love with these snacks and they will happily relish these items while on the go. The snacks option we make for our children during the travel should never be messy and should make the tiny moppet accept it with his or her whole heart.
Dont wait for a rainy day to read up on our Monsoon diet tips & recipes for your little one